A Reputation Built On Trust
We are proud to be a family run business, delivering high quality workmanship to the local and surrounding communities for more than 30 years.
Providing new build projects, both for clients and under the "Ashlawn Builders" banner, together with renovation projects for the domestic and commercial sectors.
We are always on the look-out for land.  If you have land to accommodate new build properties, with or without planning permission please contact us, together with redevelopments or conversions.
Ashlawn Builders offer a total package from managing your whole project, or if required, building the sub and super structures. All our teams are local, trusted tradesmen with an array of expertise in all fields of the building industry. Our works include:
Also  Contact us for a for a free no obligation quotation:
If you would like to register your interest in any of our future developments, please complete our contact form
Our Unique Selling Points
We are a family business who have been working in the local and surrounding areas all our working lives and pride ourselves on delivering quality workmanship at a very reasonable cost.
We carry out all types of building works, domestic or commercial, and offer a total package to managing your whole project, or if required just building the sub and super structure. All our employees are local tradesmen with an array of expertise in all fields of the building industry.
Ashlawn Builders is a company you can trust. All work will be completed on time, on budget, and to the highest standard. We guarantee we will keep any disruption to a minimum and leave your home clean and tidy.
See what
Our Clients
are saying
"Ashlawn builders undertook an extension and extensive remodelling to our Victorian house and cellar. The job became an ever, ever extending feat at times but nothing was ever too much trouble for Kris and his team. The builders working with us were with us for over six months and very much became part of the family. Not only was their work of an extremely high standard but their attitudes towards helping us make decisions, supporting us through obstacles and their daily demeanour could not have been better. Ashlawn coordinated all of the other trades coming in to the house brilliantly, always having someone to oversee and answer any of their questions. We feel exceptionally lucky to have found and worked with the Ashlawn team"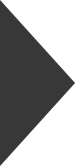 "I would 100% recommend Ashlawn Builders to anyone who is looking to have any building work done to their property.
They have been polite, courteous and professional in everything that they have done for us. The workmanship has been of the highest standard. Each and every member of their team that we have come into contact with have been brilliant. They have been there when they said they would, they have answered every question we have put to them and have responded positively and quickly to any concerns that we may have had throughout the build.   I cannot thank them enough for the job that they have done for us"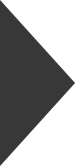 "Our new investment home needed a lot of work doing to it. Partitions were required and re-plastering. Ashlawn Builders will be used for future jobs. Very professional and easy to work with."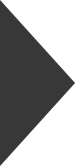 "Over the moon with our new roof. Finally, no more leaks."